Career
Jennifer Hay is a Technical Resume Expert
Jennifer Hay is a professional resume writer, and is highly recommended by a lot of people in the tech industry. I received a lot of good feedback from people that used her services. In fact, I've recommended her for a long time. I even have a link talking about her on Soft Skills where I talk about why getting a professionally written resume is so important.
I've been asked about the topic of resumes quite a lot, and I was very excited about the opportunity of interviewing Jennifer about it. She gave me some valuable advice, and I am positive that the information she shared will be a huge help to many developers and other IT professionals.
Check out my video interview with Jennifer Hay, also here's a Q&A she put together to share on the site.
As an IT consultant, how should my resume differ from other IT professionals?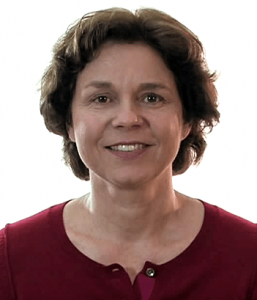 I often find that technical resumes are missing clear statements about the reason for a project, along with any challenges that occurred throughout the design, development, and implementation phases. Many deeply technical professionals, such as software developers, get wrapped up in describing the technologies utilized and fall short in connecting with why the project was originally funded.
For IT consultants, in particular, it's important to change the focus from technology to capabilities, as well as to think in terms of what the business could do once the project is complete. Here are some general rules about the information that should be included.
If you have a generic title such as Solutions Architect, you should also include any job roles you've performed, such as a Data Architect, Integration Engineer, Application Developer, etc.
Tell the reader exactly what it is you were hired to do. I've seen any number of resumes where the actual project goal is either understated or poorly described.
Overcoming challenges is at the core of every great story. Create an engaging resume by describing the challenges you've faced and how you were able to overcome any obstacles.
With that thought in mind, let's look at some examples of formats that could be used.
Client: General Motors, Jun 2014 – Present
Role: CRM Integration Architect and Senior Developer (Siebel & SFDC)
Project: A robust, highly scalable CRM and lead generation solution for a project with very high visibility by top management.
Challenge: GM is going through a major transformation of its IT organization, ranging from outsourcing to insourcing. The vendors being rolled off are unwilling to provide information about current processes so reengineering is required.
Results: Delivered a complete lead validation process that improved lead conversions by 40%, with a Campaign and Lead Management system expected to handle 200M leads every year and a 23% conversion rate by dealers.
Here is another variation on the format.
Job Role: Analytics Engineer on a Data Science Team
Project Goal: Creation of products and services for a healthcare analytics company specializing in integrated prediction models.
Challenge: Enable companies to answer healthcare's most complex challenges — quality reporting, risk mitigation, revenue accuracy, chart retrieval, and the minimization of fraud, waste, and abuse.
Strengths in: Data Mining, Complex Algorithms, Predictive Modeling, Data Sampling, Training Data Set Selection, and Model Calibration
Actions: (include the activities you performed.)
If you want to be noticed, create a more interesting resume by telling a story about the project challenges and how issues were resolved. Get the reader engaged in the work you've done; otherwise, you'll bore them to tears with such statements as:
Engineering Lead for the Single Sign On and Two Factor Authentication products, in the Global Identity and Access Management space. (manage 7 FTEs).
Core Architect for a CA SiteMinder R.12 migration project and a SecurID 7.1 migration project.
Lead Engineer for all SAML federation projects, in JP Morgan.
How do I connect my technical achievements with business value?
A storytelling process is perfect for capturing information about a person's achievements and is ideal for engaging and delighting the reader. Stories help us move from the hard facts of technical deployments to describing events and circumstances in terms of connections with people, relationships, and value. In fact, well told stories capture the imagination and interest of the reader or listener and are memorable long past their telling.
Here is how the storytelling process works.
Capture the project background information. Don't worry about grammar and punctuation — just get the story down.
I was working as a consultant for a $600M manufacturer with federal contracts that had a legacy technology architecture that was no longer going to be supported by the vendor. They had 100K lines of program code for a project costing system that had to be converted to another technology. They needed a short list of products with the ability to re-host the essential functionality. They had to comply with government regulations that were imposed by the terms of their federal contracts. They were required to select vendors and products using a comprehensive approach that avoided any bias toward a particular vendor….
Move from a technical achievement to business value.
I use a 1-2-3 method that divides the information into 3 simple steps. This is the starting point to creating an interesting story.
1) What problem did the business have?
They had a legacy project costing system with 100K lines of code that was no longer supported by the vendor. They required a replacement system into which they could migrate the system functionality. They needed a short list of potential vendors they could evaluate using a comprehensive and unbiased approach.
2) What did you do?
First, you created a short list of potential vendors based on extensive research and in-depth knowledge of the industry. Next, you evaluated the prototypes using a statistical model you designed that allowed multiple criteria to be used. Finally, you prioritized the short-list and identified the top candidates.
3) How did the company benefit?
They approved your decision-making process and selected your top recommendation. In fact, they adopted your modeling approach as a standard method of unbiased decision making for use enterprise wide.
Transform dull and boring accounts into memorable statements.
Let's look at the benefits that have been identified. My client used a statistical model to identify a vendor able to deliver a solution that was in full compliance with federal regulations. His recommendation was selected, and the company loved the approach so much that they adopted it enterprise wide. What a great story!
What books would you recommend to help me create a strong resume?
1) Don't try to be all things to all people. Instead, try to understand your natural talents and then create a resume that highlights those strengths.
Strengths Finder 2.0 by Tom Rath (only buy a new version so that the access code is included for the assessment.)
2) Expert Resumes for Computer and Web Jobs (3rd edition) by Wendy Enelow and Louise Kursmark
3) Supercharge Your IT Job Search: Recent Graduate and Return to School Guide to Technology Resumes by Jennifer Hay